The Middle-Class Indian – a person who never fails to make his presence count in a crowded room. After all, once a middle class always a middle class. The terms of living may change, but the perspectives and attitude stays on. Those who've experienced middle-class living would know well. The attitude of Ye Bhi Theek Hai best defines the category in which middle-class individuals fall. Guests coming over? Let's hide all the mess and put on a show.
The middle-class Indian is generally identified by some of their most unique ways of thinking and behaviour daily. Quirky as they are, these behaviours are some of the most witty ones that can teach a lot about the theory of survival.
Talking of survival and middle-class wittiness, let's talk about the most populated nation which boasts over 50% of its population of 142.8 Cr. falling into the Middle-class category. You guessed it correctly; India – the country that thrives on its middle-class population. Mind it, the nation's most successful and prominent figures like Sundar Pichai, Shantanu Narayen, Shah Rukh Khan, Vishwanathan Anand, Mahendra Singh Dhoni, and more are born and brought up with middle-class lifestyles and values.
The Quirky Chronicles of Middle-Class Indian
1. Unpeeling the Plastic Pandemonium of New Appliances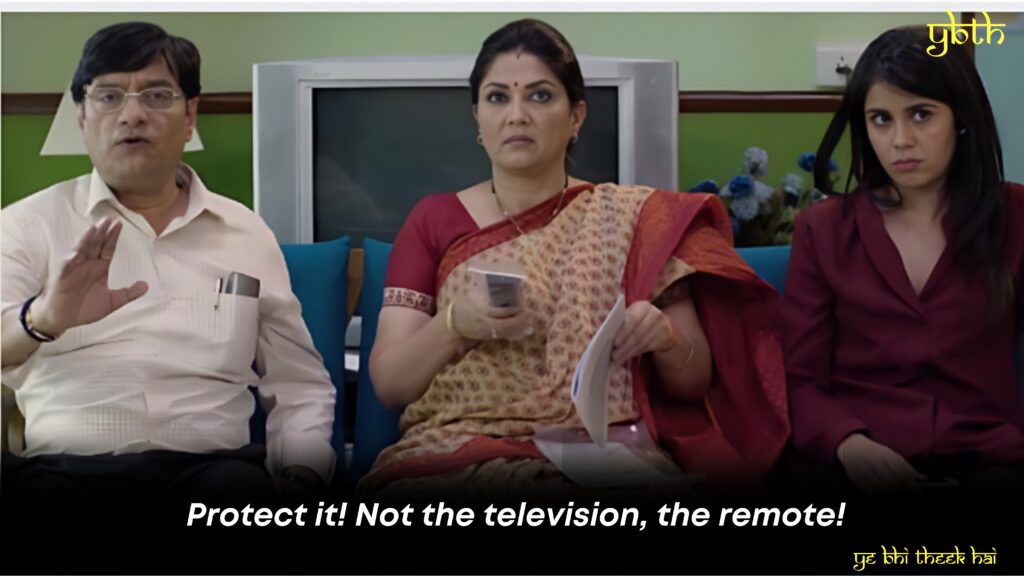 Bought a new appliance recently? If you belong to a middle-class family, do not dare remove the plastic. Plastic will prevent the entry of dust and keep the appliance as good as new. However, when you visit a Middle-Class Indian home, don't be surprised to see a sofa or Television wrapped up in plastic even after months of its purchase.
2. Atithi Devo Bhava
You belong to a middle-class family, if you've heard the phrase, 'visit our home soon, we await your presence.' from parents when on call, and later heard them hope that no guests come over while complaining about the workload. It is the classic middle-class theory. You can check various Bollywood movies on this concept.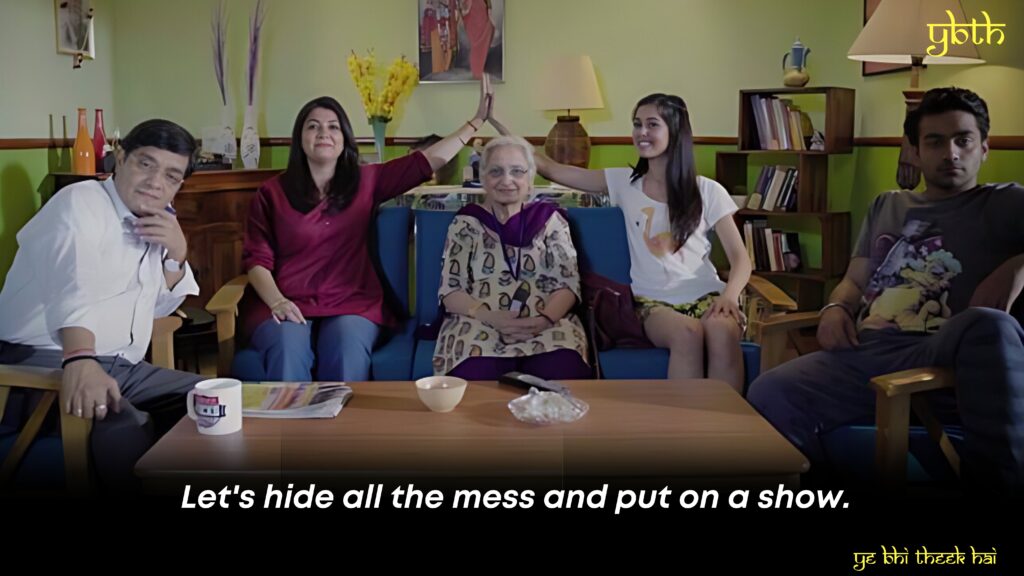 3. Waste Not, Want Not
Are you even middle class if your toothpaste sachet doesn't go to the dustbin cut, squeezed and dismantled into two halves? Licking off the bits of maggie and its masala from the dish and keeping the oil can in a tilted position to capture those last few drops of oil that had managed to avoid freefall – These management techniques best showcase a middle-class home. We know how to make our ends meet well.
4. From Bahar ka Kapda to Pocha
Got an old piece of cloth too old to be worn? It's the new rag piece for your floor mopping! Ask any middle-class mom what she does to the old clothes of the family. Best out of waste is our motto, remember? Also, It's a Win-Win since the maid will be more than happy to find a replacement.
5. Carrying Food Everywhere
Indian Mothers and their obsession with food – What a love story!!
Whether you're off to a new workplace or a train journey, tiffins filled with the deliciousness of homemade roti, sabzis, achaar and papad are a must! Who wants the not-so-homely and mind it, expensive meals from outside when you can carry the enticing Makhan wale aloo paratha in your Milton lunch boxes?
6. Middle-Class Treasure Trove: Where Nothing Goes to Waste
If you belong to the middle class, you'll surely find an attic filled with papers with erased prints, tools and items stored in basements that are held on for some apparent use during some apparent emergency.
Also, old bottles of shampoo, cold drinks and cosmetics find a new purpose as storage for some needles, safety pins and bindis. These items are stored so carefully that sometimes it becomes difficult to recollect where to find them! Quite a treasurer, aren't we?
7. Crocin: Sabki Bimariyon ka Jaadu Tona
If you're down with a fever or body ache, the modern solution to all your sickness lies in a blue packet of Crocin. The pill of Crocin has all of the doctor's expertise you need to consult. Scientifically Desi, that's what the middle class means, right?
8. Reality Check: Nothing's as it appears
If you belong to a middle-class home, then it's all really a facade of illusion, isn't it? Waiting for the guests to leave so you can have the samosa and cold drinks but do we show it openly? Nah. 'Stay a bit longer na, it's too early to leave.'
And don't all of us wait at our best behaviour for them to 'forcefully' hand us those bucks? Does this make us a hypocrite or just innocent individuals with desires?
9. Forever-Size School Uniforms
Haven't we all faced the embarrassment of wearing a loose uniform at school because of our apparent 'growing age' and hence a size bigger than the actual one? It definitely cuts down the costs of buying another set of uniforms for the next grade.
10. Sweat, Run, Repeat: Grocery Fetch Quests
If it weren't for the middle class, the grocery stores would be left empty for days. We take our sweet time to get those batches of grocery items twice or thrice a month. Oh and don't forget to take the carry bag. You don't want to break the tradition.
11. Kyunki I Can Afford It!
Why Throw it when you can show it? If you've been on an airplane, there's a cent per cent chance that your next few trips involved you sneaking in the trip where you had to board two planes and wait for a six-hour long layoff in between.
And of course, those airline tags stay on your travel bags for the certification, until they get worn off
12. The Younger Siblings' Struggles
Life's difficult if you're the younger sibling of the house. You definitely know the typical tradition of hand-down clothes, uniforms and bicycles. The fashion choices, well what's that? Obviously, The hand-downs are evergreen fashion pieces and are as good as new!
Conclusion
The Middle-Class Indian is not just a situation or lifestyle, it is more of an aura. If you've got it in you, the term Ye Bhi Theek Hai most likely suits your mood in every situation. It represents much more than just being okay with how things work.
A middle-class individual has a sense of never say never for any and every setback. It is this power of the common middle-class individual that the term Ye Bhi Theek Hai represents. The tales and quirks of the middle class will stay on. If you have any such quirks at your home, do tell us.