Whenever I hear the word Yoga, all I think of, is peace, calm, & happiness. Yoga is a holistic activity that allows us to be healthy & feel healthy. Yoga activities allow us to be physically fit. Moreover, practising yoga everyday helps in emotional, mental, & spiritual well-being as well. Do you know what's the best part of yoga? As a beginner, there are so many asanas (positions) that you can do!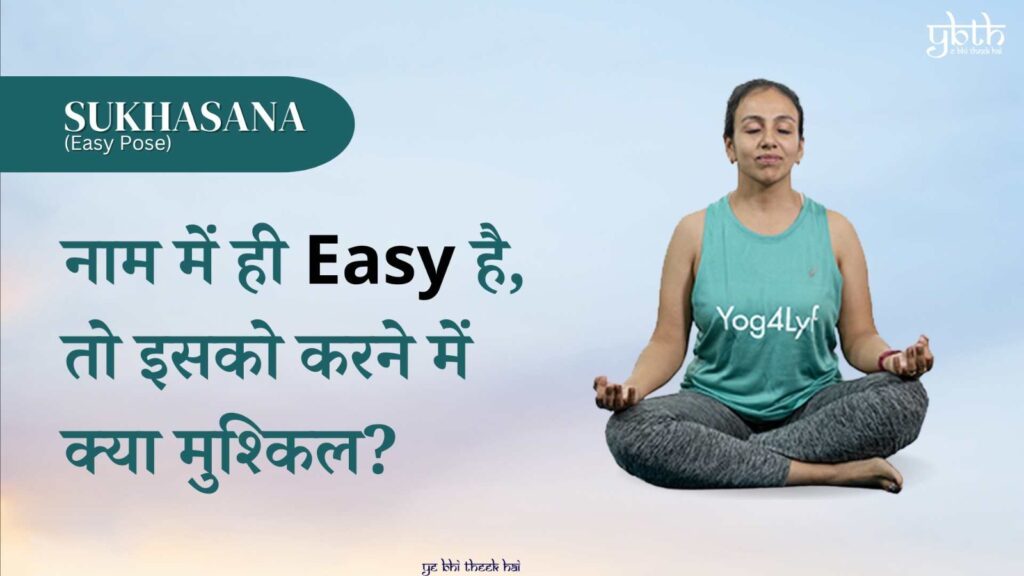 The Varanasi Visionary – Vishal Arora
The visionary Vishal Arora is the founder of Yog4Lyf, a health tech startup. Vishal & his wife Kavita Arora are parents to their wonderful kids, Avani Arora & Vishisht Arora. Vishal comes from a business background, his family owns & runs a successful restaurant in the city of Varanasi. But he never wanted to be a part of this business, he had always aimed to make something of his own. Before creating Yog4Lyf, Vishal did many other projects/endeavours until he realized what he truly wanted to do.
The Start
Before becoming the founder of Yog4Lyf, Vishal did mechanical engineering from Roorkee & started doing job as a software engineer. Some years later, in 2010, he came to NCR and joined Lets Buy to work there as a senior software engineer. The culture of Lets Buy was hectic and difficult to settle in. Often he would stay in his office till late hours and have a lot of workload. Soon, Lets Buy was taken over by Flipkart, which meant that he would have to go to Bangalore. Vishal did not want to move there so he stayed back in NCR only and got a job at Times Internet. Over there, he worked for more than 6 years, and went from managing technology to being the principal architect. While working at Times Internet, he & his team worked towards the growth of the company. 
The Turns
With all the experience that he had gathered working for various companies, Vishal realized that he was attracted towards over ambitious projects. He found that he had a kick for doing those projects which were difficult to accomplish. That is when he started Lipishala which was an AI based software. Through Lipishala, he grew a company from the bottom. This AI based software was certainly ahead of its time, everything about his product was good, but it was not fit for the Indian ecosystem.
But, he did not lose his hopes & courage, this startup was a much-needed reality check for him. After this, he worked more on his skills & joined Adobe to work as an engineering manager. While he was there, he still yearned for something more. He wanted to escape the polluted cities & go back to Varanasi to bootstrap something. 
बनारस तुलसी का, कबीर का,
तो तुम्हारा लड़का बैंगलोर क्यों जा रहा है?
The Unconventional Victory 
During the Covid-19 pandemic, Vishal and his wife were also struggling with stress, anxiety, and fear. Both of them decided that they wanted to do something about it & they started looking for yoga videos on YouTube. Soon, Vishal discovered the flaw in this plan. All the yoga videos they both tried were becoming monotonous, nothing new. Finding something new took a lot of time & it was becoming tiring.
And then, EUREKA!
That moment became the beginning of Yog4Lyf.
Vishal knew at that moment that he wanted to make an app for yoga. Since he found it struggling to find exactly what he was looking for, he decided that he will make it. His idea was to make an app where people could see yoga videos in continuation. He found support in his brother who was very excited to see this app. Kavita, his wife, also supported him in this project.
In August 2021, the Yog4Lyf app was launched.
Yog4Lyf
Yog4Lyf is a yoga app that lets the users browse through many yoga classes and courses. These courses are available for older people as well as for millennials & Gen Z individuals. The app lets users see videos on Yoga for Beginners, Yoga for Back Pain, Yoga for Thyroid, Yoga for Insomnia, Yoga for Stress & Anxiety, Yoga for Weight Loss, Yoga for Kids. These are not the only courses, however. There are live yoga sessions that people can attend at a time that is suitable to them. The app also includes an Asana library wherein users can find many yoga asanas like Surya Namaskar, Sirsasana, Virasana, Trikonasana, Sarpasana, and many more.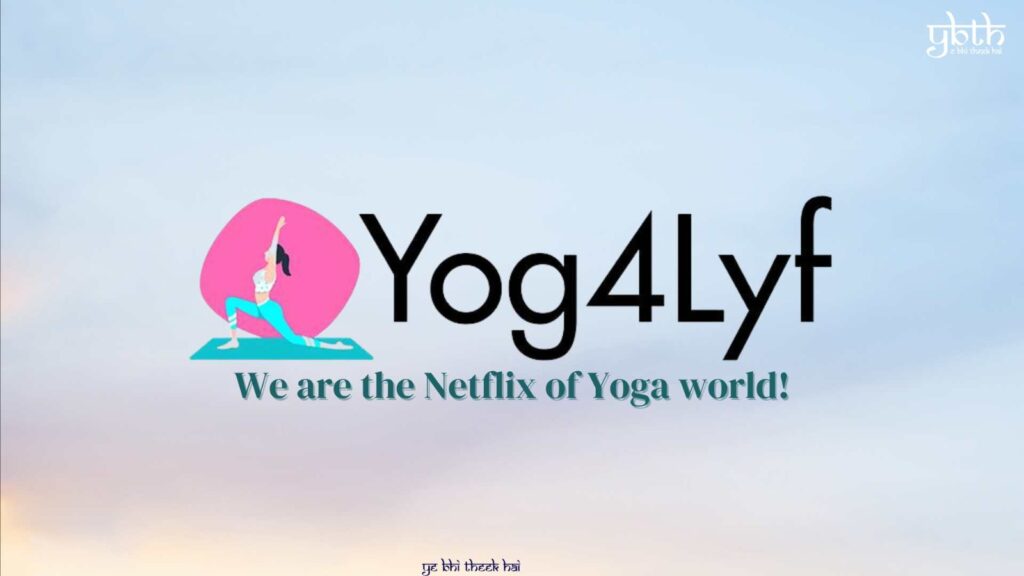 One impressive aspect of the Yog4Lyf app is that it allows the users to become a part of the app's community on WhatsApp. There, people can get to know a lot of information, they can ask questions, and get to know the solutions they need. Moreover, this community isn't handled as much by the people behind the app, as it is handled by the loyal customers of the app.
The Next Step
So, what's the future of Yog4Lyf? The company & app have been flourishing ever since they launched in the year 2021. It hasn't been much time since they started but Vishal & the 3 members of the team have found their niche. They plan on developing their brand around this niche. As of now, the app has 100,000+ downloads & it works on both Androids and iOS systems. For the year 2023, the team members intend to move to the US markets. Other than that, the founder Vishal Arora only believes in one thing, "Keep your heads down, enjoy the journey, work hard. Baaki sab bholenath ke haath."
The team of Ye Bhi Theek Hai only wishes success to the team of Yog4Lyf.