Although, SustainabiliTEA is still not our cup of tea, all of us Indians are trying really hard. After all, every household in India still has a big polythene full of smaller polythenes and EMOTIONS. Old habits die hard, you see. So, how are we keeping up with the eco-friendly journey? Well, I will let the numbers around Indian Sustainable Brands talk:
Dheere Dheere hi sahi, we are on the right track.
So, as World Environment Day approaches, we want to introduce you to some Indian Sustainable Brands doing some legit creative things. These brands use sustainable materials for their manufacturing processes, they engage in ethical conduct, and they really make the best out of waste. Read more in the article to know how they are doing their part in making the world a safer place.
Brands while looking at waste compounds to make their products – Ye Bhi Theek Hai!
Our Better Planet is an online platform focused on environmental sustainability and promoting eco-friendly practices. The brand aims to inspire individuals to make positive changes in their daily lives to benefit the environment. They offer various resources, articles, and tips on topics such as sustainable living, renewable energy, conservation, recycling, and reducing waste.
Our Better Planet emphasizes the idea that all humans share a responsibility to make the world a better place for current and future generations. They are a community-driven brand, encouraging individuals to take small steps towards a more sustainable and environmentally conscious lifestyle. They offer products like clothes, jewellery, and food items. The brand offers these products for men, women, and kids. As one of the Indian sustainable brands, they want people to have convenience in shopping, clarity of information, and credibility of the offerings.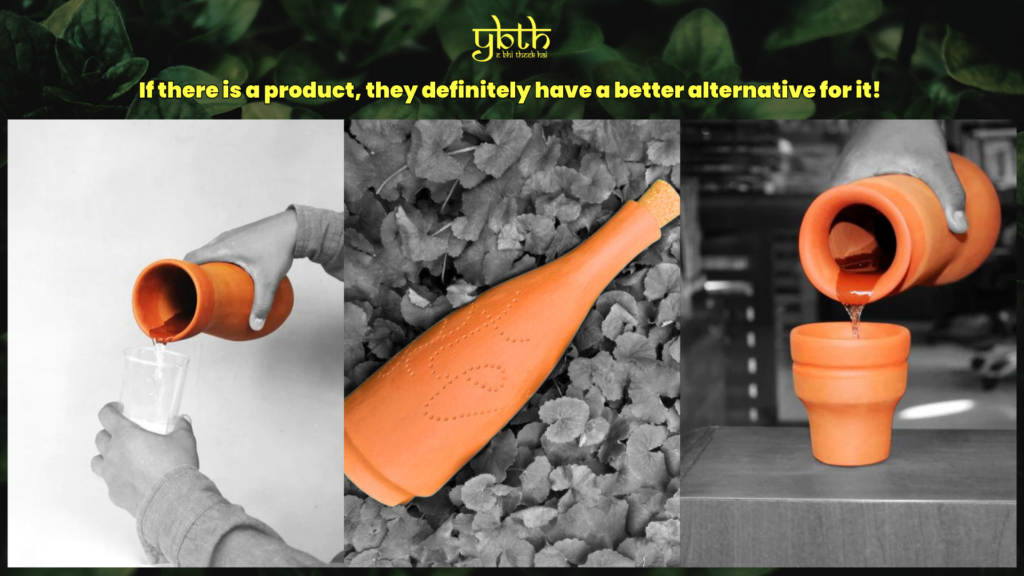 Earth Tatva is a sustainable platform and an operation that took inspiration from the Panch Tatva or the Five Elements (Earth, Air, Water, Fire, and Sky) to make their products. Additionally, when they make their products, they use their own Tatva Mix to make them.
The Tatva Mix is a sustainable material designed from rejected or broken ceramic products. Hence, the brand uses disqualified ceramics to make much stronger ceramic products. Their PanchTatva Collection includes bowl sets, mug sets, and bowl & mug sets. The production process is safe and only uses those ingredients that ensure food safety for their customers.
Based in Trivandrum, Kerala, qudrat is a disposable tableware brand. With their motto, "From the soil, for the soil", they make products like edible sipping straws, palm leaf sipping straws, and disposable snack plates, and they are soon coming with small disposable cups as well.
The main ingredients that they use in their manufacturing process include rice husk, rice straw, and rice bran. This is one of the Indian sustainable brands that use a zero-waste manufacturing process for their production. The brand also makes sure that all the production process goes without the use of any artificial chemicals or adhesives.
Edible straws?! Hey, I'd like to order a vanilla milkshake with an edible vanilla straw. Thank you!
Vridha by Teertha is another Indian sustainable brand making eco-friendly and classy art products for a safer environment. In the ear of modernity, this business will remind you of the charm that vintage items used to have.
Based in the southern part of India, Vridha by Teertha is a small brand that makes a big and unique impact on its customers. They offer a range of upcycled products like scrapbooks, journals, postcards, and albums. Almost all of their products include some artwork in them. Looking at their Instagram page, one can see that they have featured the artwork of customers on various of their products.
Bamboostan is based in the pink city, of Jaipur, Rajasthan. Dealer of Beema Bamboo, this brand aims to motivate people to opt for Beema bamboo plantations. By planting these energy-efficient plants, Bamboostan wants farmers to walk along the journey: From Annadata to Urjadata. Such an auspicious initiative!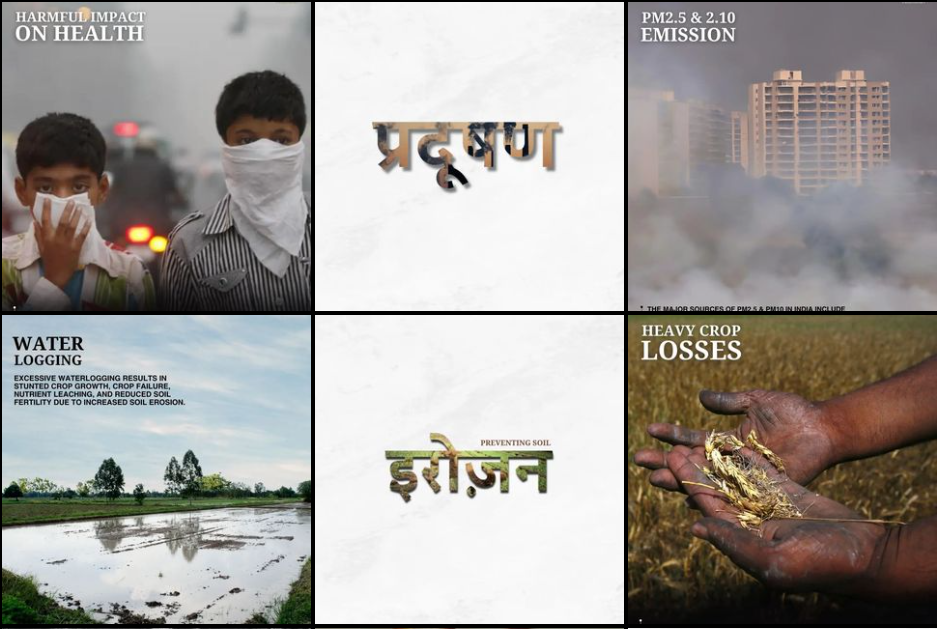 Bamboo is an essential plant that is used in India for making various products like incense sticks, lathis, flutes, etc. Not only that, but Beema Bamboo also produces approximately 35% oxygen and absorbs more carbon than other plantations. Another benefit is that it is the best energy crop and has more biomass than many other bamboo varieties combined. Bamboostan, on this journey, is surely going to gain a lot!
In the End
Honestly, this is not the end. This is just the beginning. I would like to keep adding to this article and this list. So, if you are one such brand, we would love to tell your story. So, connect with us.