Diwali, the festival of lights, is upon us, and it's time to spread some cheer… or maybe a little mischief. If you're tired of the same old 'Happy Diwali' texts and looking for something that will have your friends either rolling on the floor laughing or reaching for the 'block' button, you've come to the right place. Here are some Witty Diwali wishes or Funny Diwali Wishes that are so lit, they might just get you blocked!
Send one of these witty Diwali wishes and see the results
1. The Explosive Enthusiast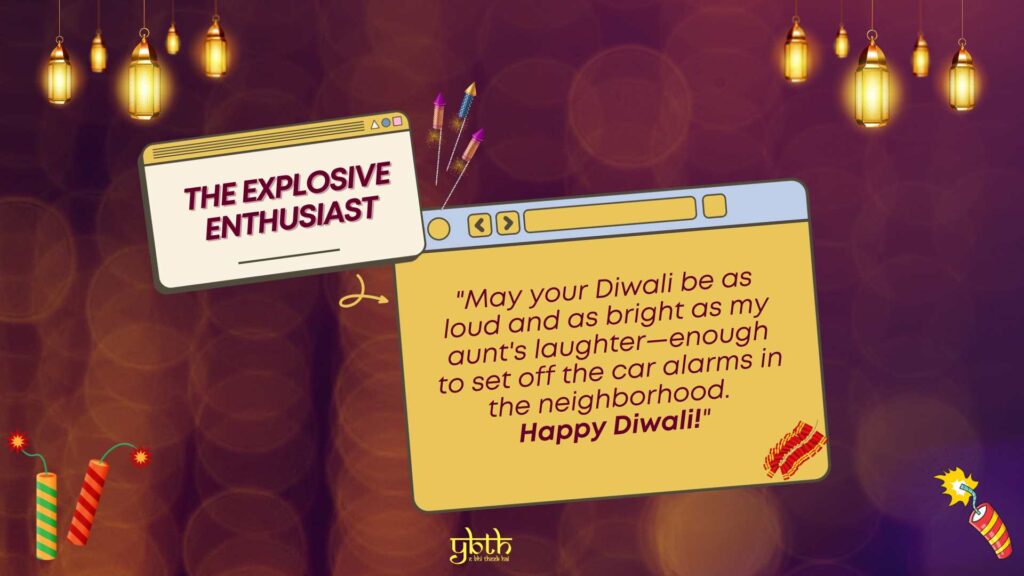 Arre bhai, Diwali ke message mein itna shor? It's like my phone turned into a patakha itself. Every time I read your message, I can hear my aunt's laughter echoing in my head. Bhai, silence is also a form of celebration, samjhe? Blocking you for peace of mind, and ears!
2. The Diet Destroyer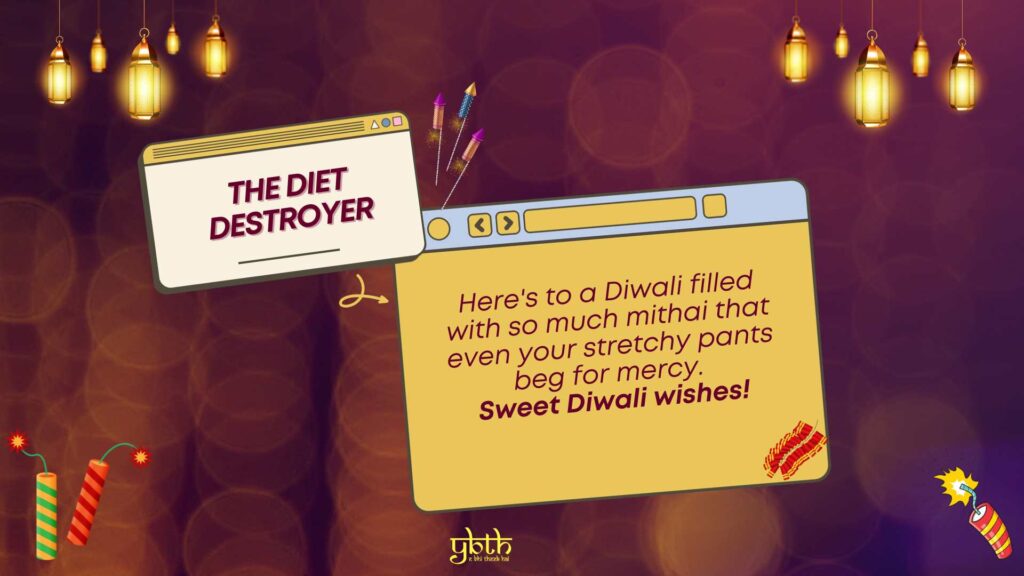 Dekho, we all know Diwali without mithai is like Bollywood without item songs, but yaar, tum toh hadh hi kar dete ho. Your wish just made my diet plans run for cover. Ab stretchy pants bhi surrender kar rahe hain. Block kar raha hoon, taaki at least phone toh slim rahe!
3. The Serial Forwarder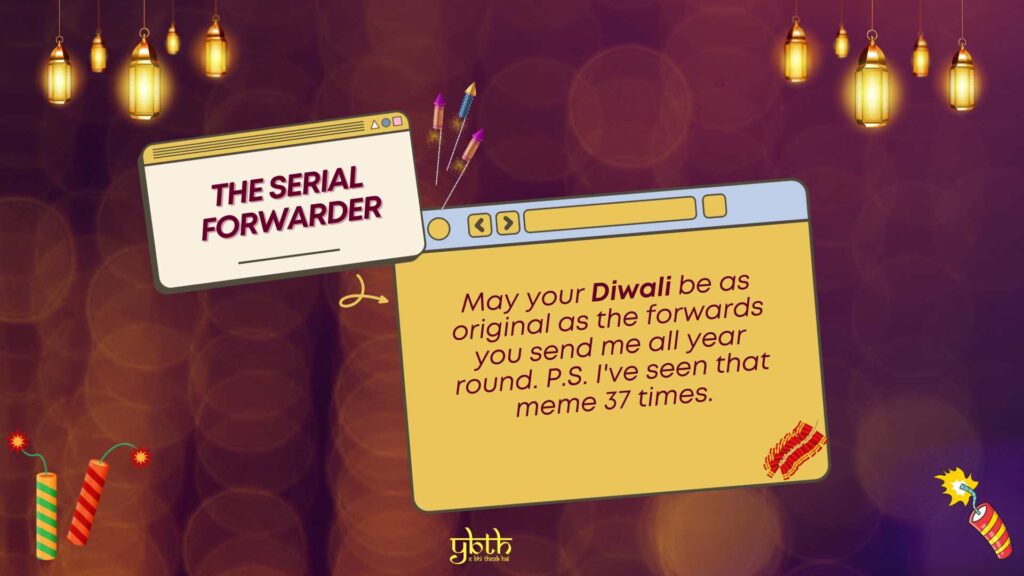 Har saal wahi purane forwards? Your Diwali wish is like that one remix song that keeps getting remade in every other movie. Originality ki bhi koi cheez hoti hai, dost. This time, I'm forwarding you… straight to my block list!
4. The Cash Burner
Haan, we get it, Diwali is expensive. But your message reminds me of my dwindling bank balance and that's just cruel, yaar. It's like watching my salary burn in a lavish aatishbazi display. Block karne mein hi samajhdari hai, savings ki toh izzat rahe.
5. The Bollywood Buff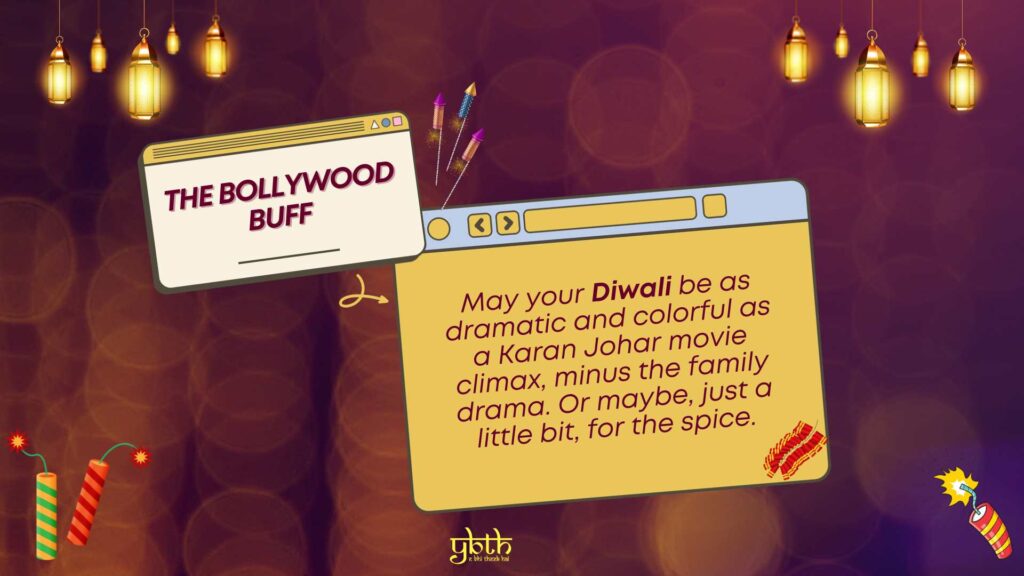 Tumhara message padhke toh mujhe apni life ek Karan Johar film lagne lagi. But honestly, itna drama toh main handle nahi kar sakta. I'm all for 'It's all about loving your friends,' but kabhi kabhi, block button bhi zaroori hota hai, dost.
6. The Eternal Optimist
Your Diwali wish is brighter than my future, bhai. It's like you believe in my fitness goals more than I do. Par yeh optimism bhi na, sometimes it's too much to digest, just like the Diwali ki mithai. Blocking for the sake of my non-existent six-pack.
7. The Social Media Star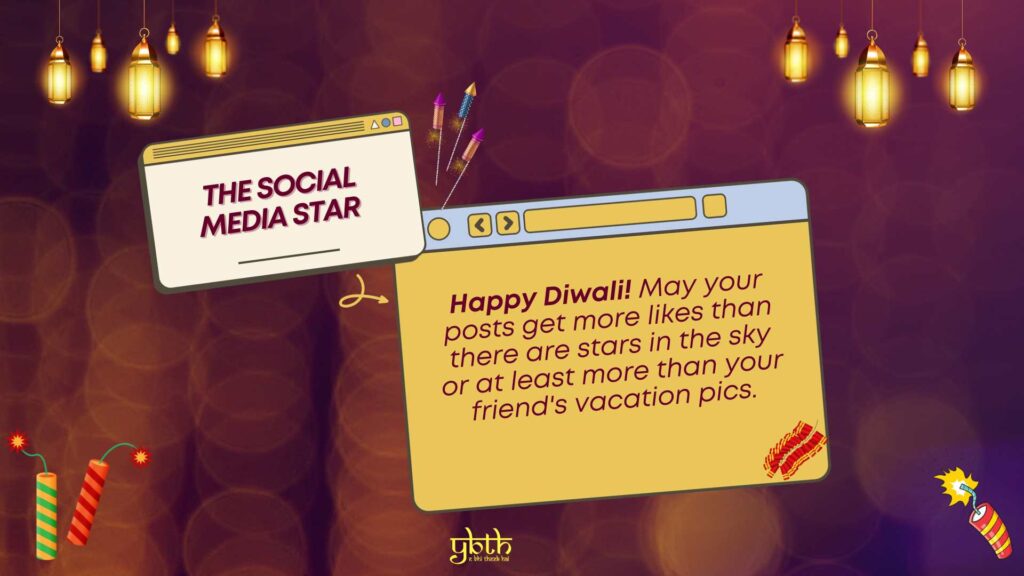 Likes ke liye itna desperate? Your Diwali wish made me feel like I'm in a social media competition that I didn't sign up for. Thoda toh real rehne do, yaar. Block kar raha hoon, kyunki sometimes offline interactions are the best, samjhe?
8. The Pessimistic Pal
Bhai, Diwali is supposed to be about hope and happiness, not this 'better than the crappy year' vibe. Your message is like that one cloud on a sunny day. I'm all for keeping it real, but thoda positivity bhi zaroori hai. Blocking, because my Diwali needs to be more 'diya' and less 'darkness.'
9. The Cryptic Confidant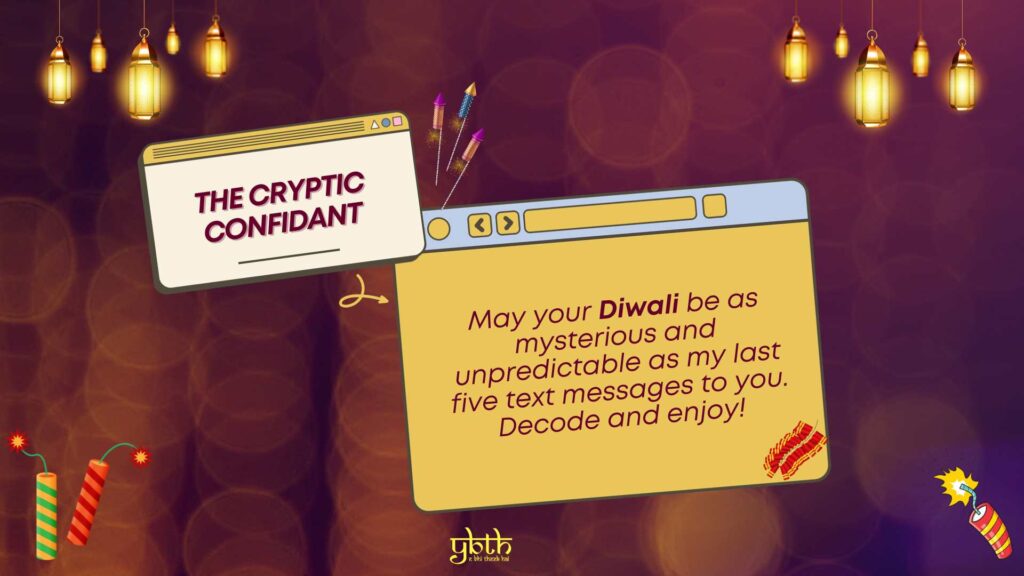 Tumhara message aaya and I felt like I was back in school trying to crack a code. Itna suspense Diwali wish mein? Bhai, simple and sweet bhi koi cheez hoti hai. Block kar raha hoon, kyunki puzzles solve karne ka time kisko hai?
10. The Reality Checker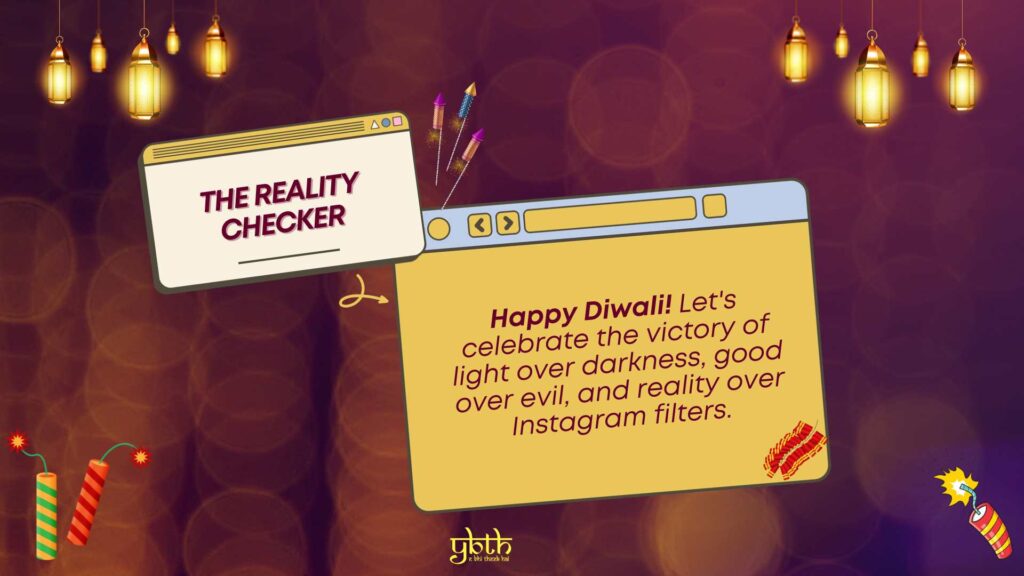 Instagram filters ki duniya se bahar nikalke your message hit me with the reality check of the century. It's like you're the friend who tells me I have palak stuck in my teeth when I'm trying to pose for a selfie. Appreciate the honesty, but thoda festival spirit bhi hona chahiye na? Blocking, but with respect!
Light It Up or Get Blocked!
So go ahead, send these out and see who can take a joke or who's got their finger hovering over the block button. Either way, you're guaranteed to make this Diwali unforgettable with our Witty Diwali Wishes! Just remember, it's all in good fun. After all, 'Ye Bhi Theek Hai!'