Leadership is an art that transcends boundaries, and with Dhoni recently getting the 5th IPL trophy, it made us think about how essential good leadership is. India is fortunate to have several exceptional leaders who continue to make a profound impact in various fields. Great Indian leaders from various fields embody visionary leadership, inspiring millions with their accomplishments and influence. In this article, we will delve into the common traits that define Great Indian leaders.
But first, let's look at some of the best Great Indian leaders that India has witnessed.
1. Mahendra Singh Dhoni: Captain Cool of Indian Cricket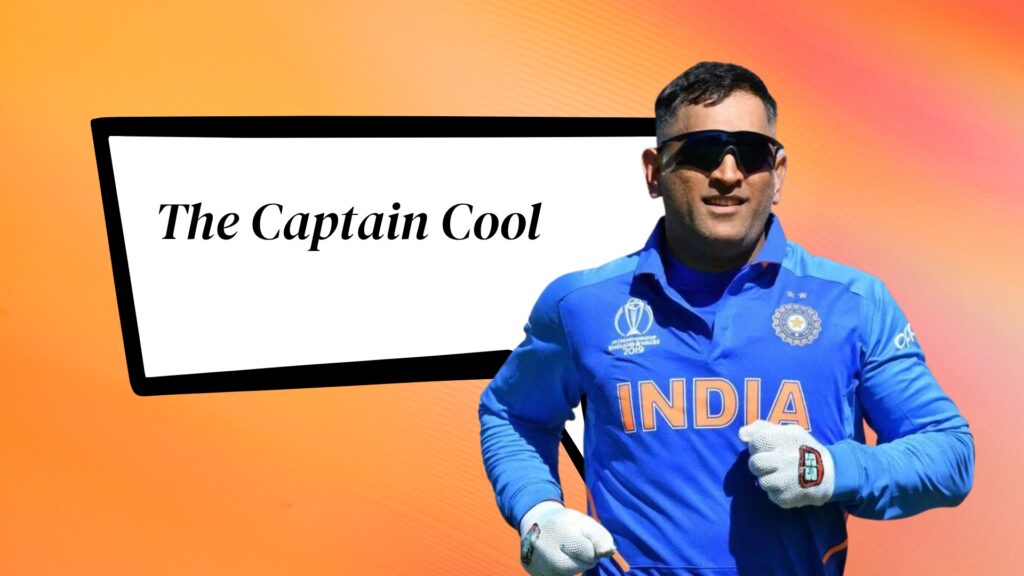 One of the recent great works of Mahendra Singh Dhoni was his leadership in the final match of the Indian Premier League (IPL) 2023 against the Gujarat Titans. In a thrilling encounter, Dhoni's strategic decision-making and calm composure played a crucial role in leading his team, the Chennai Super Kings, to victory and bringing the IPL Cup home. Despite the challenging circumstances, Dhoni's exceptional captaincy and ability to keep his team focused and motivated proved instrumental in the team's success. Jadeja, one of his core team members single-handedly finished the match with back-to-back boundaries. Dhoni's leadership on the field exemplified the attributes of a great Indian leader, inspiring not only his teammates but also cricket enthusiasts across the nation.
2. Satya Nadella: Transforming Microsoft and Inspiring Innovation
One of the great works of Satya Nadella is his transformation of Microsoft into a leading technology company. Under his leadership, Microsoft has shifted its focus towards cloud computing and digital transformation. Nadella played a pivotal role in the development and success of Microsoft Azure, a cloud computing platform that has revolutionized the way businesses operate. His visionary approach has propelled Microsoft to new heights and positioned the company as a global leader in technology innovation.
3. Arundhati Bhattacharya: Leading the Financial Sector with Excellence
Arundhati Bhattacharya's recent great work lies in her efforts to drive financial inclusion and empower the unbanked population. As the former Chairperson of the State Bank of India (SBI), she spearheaded initiatives to expand access to financial services in rural and underserved areas. Under her leadership, SBI opened thousands of new bank branches in remote locations and introduced innovative banking solutions tailored to the needs of marginalized communities. Bhattacharya's commitment to inclusive growth and her efforts to bridge the financial divide have made a significant impact on the lives of millions of people in India.
4. Ratan Tata: A Visionary Leader Redefining Excellence
One of the latest notable contributions of Ratan Tata is his involvement in the fight against the COVID-19 pandemic. As the pandemic brought unprecedented challenges, Ratan Tata stepped forward to provide support and assistance to those in need. Under the guidance of Ratan Tata, the Tata Group played a significant role in combating the pandemic. Tata Trusts, led by Ratan Tata, pledged a substantial amount of funds to aid in the development and distribution of vaccines, medical equipment, and healthcare infrastructure. The Tata Group also repurposed some of its manufacturing facilities to produce essential items like personal protective equipment (PPE) kits, ventilators, and hand sanitisers.
What Do These Great Indian Leaders Have In Common?
Visionary Thinking: 
Mahendra Singh Dhoni:
Dhoni's innovative captaincy style in cricket showcased his visionary thinking. He introduced unconventional strategies, such as promoting young talent and promoting aggressive gameplay, which revolutionized the way cricket was played.
Satya Nadella:
Nadella's visionary thinking was evident in his strategic shift towards cloud computing at Microsoft. He recognized the potential of cloud technology and led the company's transformation to become a leader in this field.
Arundhati Bhattacharya:
Bhattacharya demonstrated visionary thinking during her tenure as the Chairperson of the State Bank of India (SBI) by modernizing banking practices and infrastructure, embracing digital transformation, and expanding financial services to underserved areas.
Ratan Tata:
Ratan Tata's visionary thinking has been instrumental in shaping the Tata Group into a global conglomerate. He recognized the importance of diversification and expansion, leading the group to venture into new industries and emerging markets. Under his leadership, the Tata Group acquired prestigious international brands like Jaguar Land Rover and Corus, positioning the organization as a key player on the global stage.
Resilience: 
Mahendra Singh Dhoni:
Dhoni displayed remarkable resilience when faced with challenges on and off the field. He led the Indian cricket team to victory in the 2011 ICC Cricket World Cup, overcoming intense pressure and steering the team to success.
Satya Nadella:
During his tenure, Nadella faced challenges and successfully steered Microsoft through them, including reshaping the company's culture and adapting to the rapidly changing technology landscape.
Arundhati Bhattacharya:
Bhattacharya displayed resilience and determination in navigating challenging times for the banking industry, such as managing the impact of economic crises and implementing reforms to ensure stability and growth.
Ratan Tata:
Throughout his career, Ratan Tata has demonstrated remarkable resilience in the face of challenges. One notable example is the successful turnaround of Tata Motors. When the Nano car project faced setbacks and criticism, Tata displayed unwavering determination and resilience. He addressed the shortcomings, repositioned the brand, and regained market confidence.
"Ye Bhi Theek Hai" Attitude:
Mahendra Singh Dhoni:
During the 2016 T20 World Cup, India faced a crucial match against Bangladesh. With Bangladesh needing just 2 runs to win off the last ball, the pressure was intense. However, Dhoni, known for his composure, calmly directed his fielders and set a plan in motion. As the batsman took a swing, the ball went straight to the fielder, who fumbled it initially but recovered quickly to execute a run-out. Dhoni's reaction to the pressure cooker situation was remarkable. With a smile on his face, he calmly said, "Ye Bhi Thik Hai" (This is also fine), embracing the unpredictability of the game and acknowledging that sometimes things don't go as planned. His ability to stay calm and composed under pressure and accept the outcome with positivity exemplified the "Ye Bhi Theek Hai" attitude.
Satya Nadella:
When Microsoft faced challenges in the fiercely competitive technology market, Satya Nadella embraced the "Yeh Bhi Thik He" attitude. Rather than viewing setbacks as failures, he encouraged his team to learn from them and find new opportunities for growth. When the company's mobile division encountered difficulties, Nadella made the difficult decision to restructure and refocus the company's efforts. Rather than dwelling on setbacks, he shifted Microsoft's focus to cloud computing, leading its transformation into a leading provider.
Arundhati Bhattacharya:
Arundhati Bhattacharya, during her tenure as the Chairperson of the State Bank of India (SBI), demonstrated the "Ye Bhi Theek Hai" attitude in the face of economic challenges. When the banking sector experienced turbulence, she proactively addressed the issues and implemented strategic measures to navigate through the crisis. Bhattacharya's calm and composed demeanour reassured both her team and the customers that challenges were temporary and could be overcome. Embracing uncertainties, she steered SBI towards stability, reinforcing setbacks as part of the journey to success.
Ratan Tata:
Ratan Tata's leadership philosophy aligns closely with the "Yeh Bhi Thik He" attitude. He embraces challenges as opportunities for growth and learning. In the aftermath of the 26/11 Mumbai terror attacks, Ratan Tata displayed exemplary leadership by swiftly restoring normalcy and providing support to the affected employees. His composed demeanour and commitment to moving forward exemplified the "Ye Bhi Theek Hai" spirit. Ratan Tata's resilience and positivity inspire many, establishing him as a true leader.
Empathy: 
Mahendra Singh Dhoni:
Dhoni's empathetic leadership style was evident when he supported and mentored young cricketers, providing them with opportunities to grow and excel in the game.
Satya Nadella:
Nadella's empathetic leadership style was reflected in his efforts to create an inclusive and diverse work environment at Microsoft. He emphasized the importance of empathy and understanding customers' needs to drive innovation.
Arundhati Bhattacharya:
Bhattacharya's empathetic leadership style was evident in her focus on financial inclusion and empowering the unbanked population. She championed initiatives to provide banking services to marginalized communities and promote inclusive growth.
Ratan Tata:
Integrity is a core value that defines Ratan Tata's leadership. Throughout his career, he has maintained the highest ethical standards, prioritizing transparency and fairness in business dealings. Ratan Tata's unwavering commitment to integrity has not only earned him the trust of stakeholders but has also set a benchmark for ethical leadership in the corporate world.
Conclusion:
Great Indian leaders possess a remarkable combination of visionary thinking, resilience, empathy, integrity, and effective communication. Mahendra Singh Dhoni, Satya Nadella, Priyanka Chopra Jonas, and Arundhati Bhattacharya exemplify these qualities through their accomplishments and contributions to their respective fields. Their leadership inspires future generations to achieve greatness through determination, innovation, and positive societal impact. As India continues to produce such remarkable Great Indian leaders, the nation's potential for progress and transformation remains boundless. Let us draw inspiration from these leaders and strive to cultivate these attributes within ourselves. Embrace their qualities, and catalyze positive change in our spheres of influence by adopting their mindset. Together, we can build a brighter future, where visionary leadership and the "Ye Bhi Theek Hai" attitude become guiding principles for progress, innovation, and the betterment of society.