"Life is short, but art lives forever!"

Marcus Tuilius Cicero
This quote perfectly sums up my feelings as I go on to write about my KK songs that help me live a little better. As an artist, KK is eternal & his voice will forever be making the world a better place for all of us.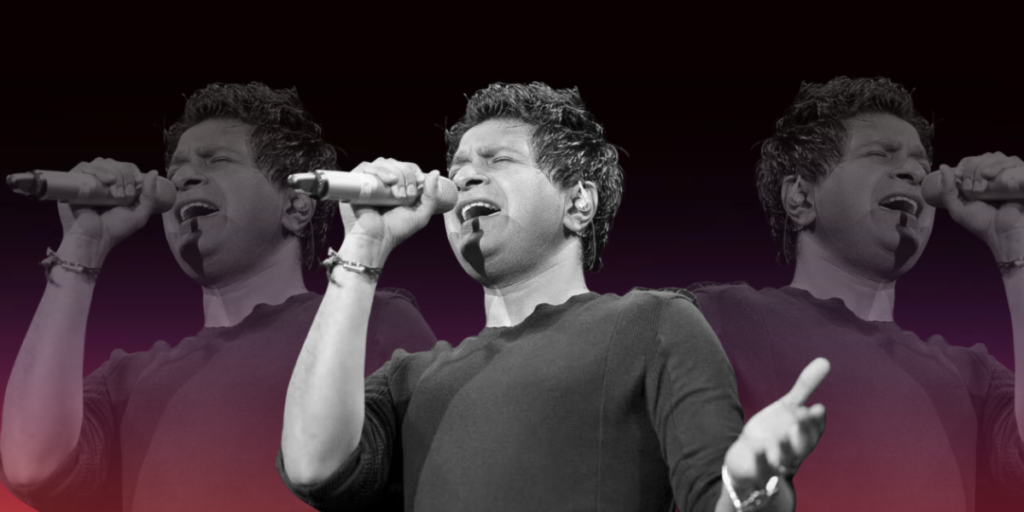 Whether it's his power-packed rock anthems or his heart-touching romantic ballads, KK knew how to strike the right chord and captivate our emotions. His voice has that magical quality that can make you smile, cry, and even fall in love all over again. From soul-stirring tracks to foot-tapping numbers, KK's music has a way of resonating with each and every one of us. So, get ready to immerse yourself in the melodic journey of KK Songs, because trust me, you're in for a musical treat!
Now, without further ado, let's dive into the enchanting world of KK Songs. Here is a list of some of the best melodies by KK that have left an indelible mark on our hearts. Get ready to be serenaded by these soulful tunes that will transport you to a realm of pure musical bliss.
1. Pyaar Ke Pal
From the Movie: Woh Chandni Raatein
Lyrics – Hum rahen ya na rahen kal

Kal, yaad aayenge ye pal

Pal, ye hain pyar ke pal

Chal, aa mere sang chal

Chal, soche kya

Chhoti si, hai zindagi

Kal, mil jaaye to hogi khush-naseebi
For reminding yourself that every moment is precious.
KK, the renowned Indian playback singer, has captivated millions of hearts with his soulful and melodious voice. His songs have the power to transport listeners to a world of emotions and nostalgia. This poignant phrase that we have shared above encapsulates the essence of cherishing and valuing the present moment. It serves as a gentle reminder to fleeting beauty and finds solace in the simplicity of each passing second. KK's ability to convey such profound messages through his music resonates deeply with listeners. Allowing them to reflect on the significance of every precious moment they encounter.
2. Zindagi Do Pal Ki
From the Movie: Kites
Lyrics – Dil mein tumhare chupa di hai maine toh apni yeh jaan

Ab tum hi isko sambhalo humain apna hosh kahan

Bekhudi do pal ki, zindagi do pal ki

Intezar kab tak hum karenge bhala

Tumhe pyaar kab tak na karenge bhala
For when you want to confess your feelings in those precious moments.
KK, the celebrated Indian playback singer, has touched the hearts of millions with his heartfelt and soul-stirring melodies. In one of his songs, he beautifully sings the lines we mentioned above. This poignant verse captures the essence of vulnerability and the desire one's emotions during those invaluable instances that life offers. KK's mesmerizing voice and heartfelt delivery evoke a sense of longing and passion, allowing listeners to connect deeply with the emotions portrayed in his music. KK Songs capture the yearning to express true feelings, creating a timeless anthem for embracing vulnerability and seizing love's precious moments.
3. Tu Jo Mila
From the Movie: Bajrangi Bhaijaan
Lyrics – Rooth jaana tera

Maan jaana mera

Dhoondhte teri hansi

Mill gayi khushi

Raah hoon main teri

Rooh hai tu meri

Dhoondhte tere nishaan

Mill gayi khudi
For when you have found your home in a person.
Within the captivating lyrics of singer KK's enchanting melody, these lines unfold like a tender revelation. It encapsulates that extraordinary moment when you discover a profound sense of belonging and familiarity in the presence of a special individual. It signifies the deep connection that goes beyond physical spaces, where their mere existence brings you solace and tranquillity.
4. Koi Kahe Kehta Rahe
From the Movie: Dil Chahta Hai
Lyrics – Koi kahe, kehta rahe kitna bhi humko deewana – 2

Hum logon ki thokar mein hai yeh zamaana

Jab saas hai, aawaaz hai, phir kis liye hichkichaana – 2

Oh, gaayenge hum apne dilon ka taraana
For reminding yourself to not think of what others say.
In the soul-stirring song "Koi Kahe Kehta Rahe" sung by KK, the lyrics and music both resonate deeply. These words hold a profound message about individuality and staying true to oneself. It serves as a gentle reminder to break free from the shackles of societal expectations and judgments. In a world filled with opinions and voices vying for attention, this line encourages self-belief and the courage to follow one's own path. It inspires us to silence the noise of external influences and listen to the voice within, empowering us to embrace our unique journey and live authentically. It reminds us that our happiness and fulfilment come from within, not from seeking validation or conforming to the opinions of others. It's a powerful reminder to stay grounded in our truth and be unapologetically ourselves.
5. Labon Ko
From the Movie: Bhool Bhulaiyaa
Lyrics – Chehre se chehra chupao

Seene ki dhadkan sunao

Dekh lo khudko tum aankhon mein

Meri aankhon mein

Meri aankhon mein

Meri aankhon mein
For when you want to proclaim your love.
These lines from the song "Labon Ko" by KK encapsulate the intense emotions and desire to express deep affection towards someone. It speaks to the moments when words alone are insufficient to convey the overwhelming love and adoration in one's heart. This line evokes a sense of urgency, a longing to openly declare and celebrate love without hesitation or reservation. It represents those instances when the heart feels like it could burst with affection, urging us to find the courage to profess our feelings and let the world know about the boundless love that resides within us. It reminds us to celebrate love, embrace vulnerability, and express heartfelt emotions that are often unspoken.
6. Aankon Me Teri Ajab Si
From the Movie: Om Shanti Om
Lyrics – Aai aise raat hai jo

Bhahut khushnaseeb hai

Chahe jise door se duniya

Woh mere kareeb hai

Kitna kuch kehna hai

Phir bhi hai dil mein

Saawal hai kahin

Sapno mein jo roj kaha hai

Woh phir se kahun ya nahi
For when you know, "The eyes chico…they never lie"
The song beautifully captures the profound power and authenticity of one's eyes in conveying emotions and truth. It signifies those moments when words fall short and the eyes become the window to the soul. They hold a mesmerizing language of their own, capable of expressing love, longing, joy, and pain with remarkable clarity. In those instances, when the heart seeks understanding and connection, it is the eyes that effortlessly communicate what the lips struggle to articulate. It reminds us to trust honesty in the language of the eyes, revealing the truth within one's gaze.
7. Mujhko Pechaanlo
From the Movie: Don 2
Lyrics – Duniya phir jeetne

Aaya kaun

[Don..don]

Mujhko pehchaan lo

Main hoon don

Don..
For when you want to don your inner punk.
The song "Mujhko Pehchaan Lo" by KK represents those moments when you yearn to embrace your rebellious and unconventional side. It signifies a desire to break free from societal norms and expectations, and to express your individuality with audacity and confidence. Donning your inner punk is about embracing your unique style, attitude, and beliefs, even if they go against the grain.
8. There's Party on My Mind
From the Movie: Race 2
Lyrics – Phir apni hogi yaari

Ae.. o.. aa.. ae.. o..

Kadmon mein duniya saari

Ae.. o.. aa.. ae.. o..

Tujhko nachaoon jo

Duniya bhulaoon to

Keh de hai dil mein jo

Ae.. o.. aa.. ae.. o..

Pagalpanti ho baby

Ae.. o.. aa.. ae.. O..
For when you want to forget the world and worries, and just DANCE OFF!

The song "Party on My Mind" by KK encapsulates those moments when you crave an escape from the pressures and stresses of everyday life. It signifies a desire to immerse yourself in the joy of dancing, letting go of inhibitions and surrendering to the rhythm and beats. In these moments, the world fades away, and all that matters is the music pulsating through your veins. It reminds us to forget worries, and responsibilities, and surrender to the euphoria of the dance floor.