Who doesn't know Kissing King Emraan Hashmi right! Who won everyone's heart by their acting and their songs. He is not only famous for his bold scenes but also for portraying strong roles in a film.
One of the unconventional actors in India 
Emraan Hashmi is one of the most talented and versatile Indian actors.
Emraan made his acting debut with the crime thriller movie "Footpath" in 2003 and after that, he became a part of hit movies like Murder, Gangster, The Dirty Picture, Shanghai.
Yeah, we all know that in the earlier stage he was known as a serial kisser but now the scenario is change through his dialogue he comes up with a stunning personality and people love him more. 
So let's go who we are waiting for to take a look at his fabulous dialogues…..
For your daily dose of Entertainment, keep visiting Ye Bhi Theek Hai!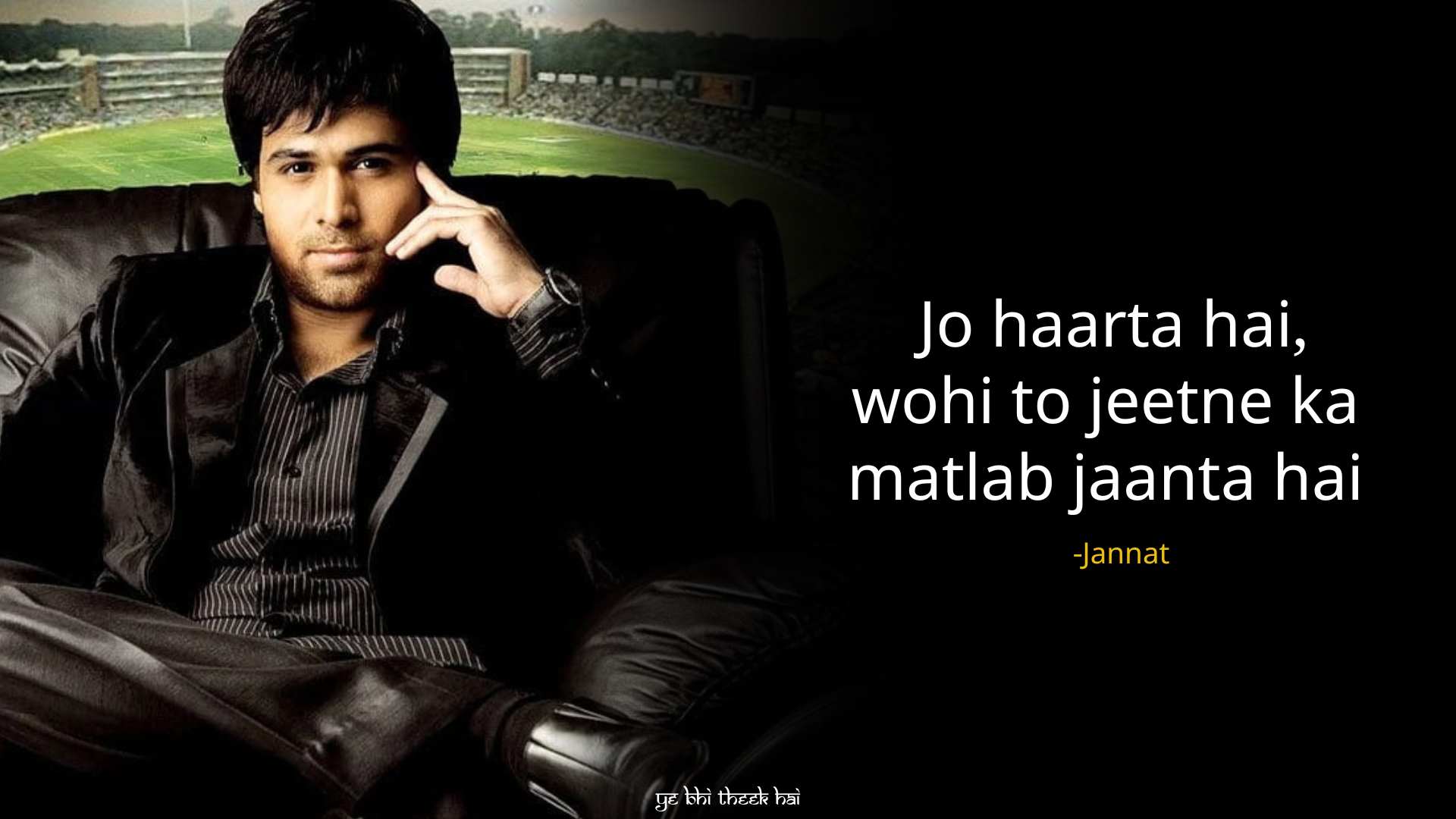 This is the favorite movie of the young generation "JANNAT – IN SEARCH OF HEAVEN" 
A dialogue that speaks about people who fail in their life, struggle, succeed and inspire others.
The movie has a hit song sung by famous singer KK: Zara si dil me de jagah tu…
Jannat 2
Sonu is a smuggler and is involved in illegal activities. Has the courage to fight the world for his true love.
The dialogue is Fab!
Hai na??
"If I worry about the road then the destination will feel bad " 
Uffff so deep meaning " kya bolti public" A Smuggler raises his power in old Mumbai and a younger one wants to overcome his power.
Its rewinds the era of romance, smuggling, and mafia.
People who think about others during the journey of life or success never come ahead.
The movie Raja Natarwalal. Very cool dialogue, convey the deepest message: Everyone gets the life only once so live life enjoy every moment.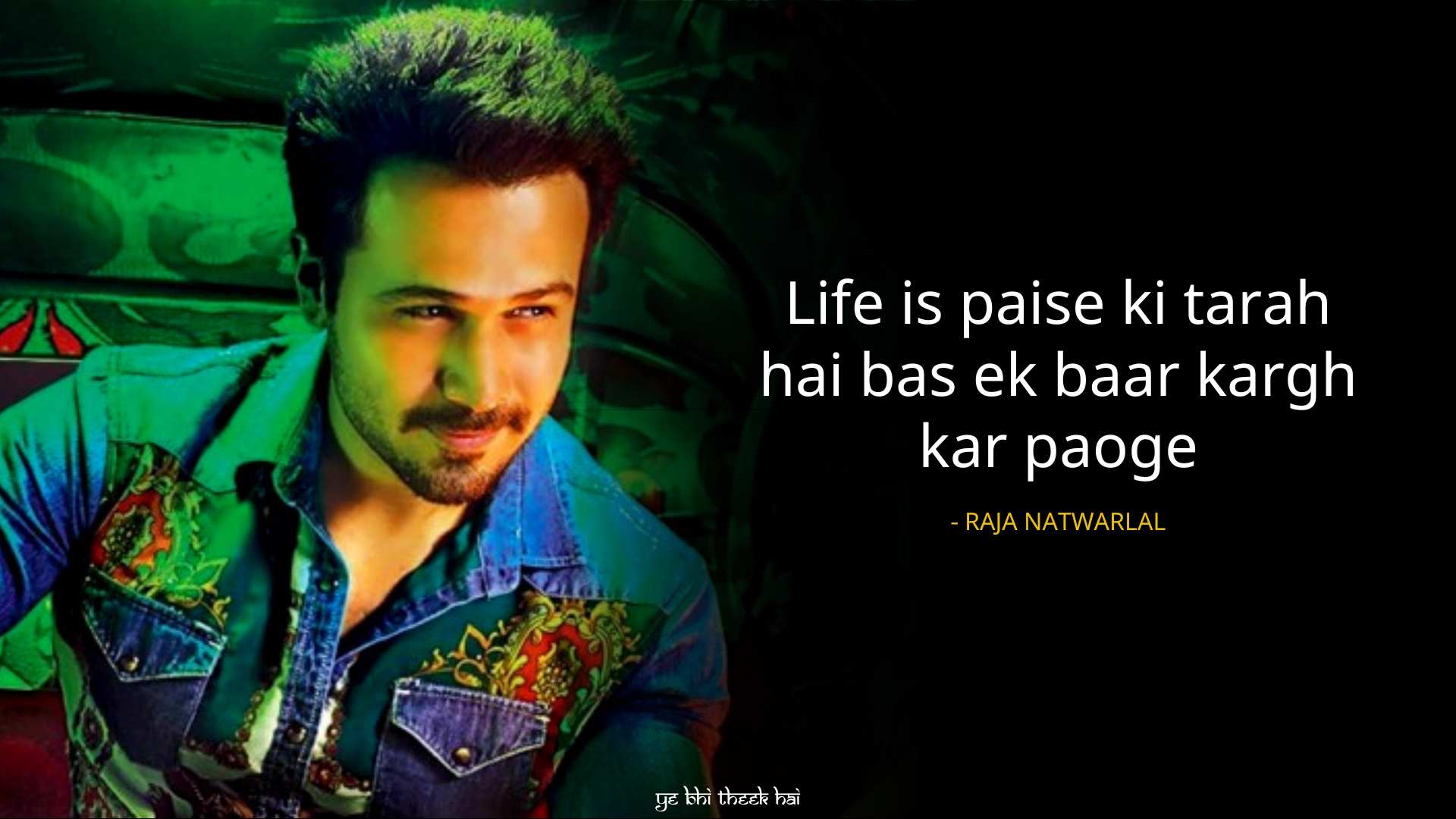 Playing the role of conman takes the knowledge about the game from his mentor but the intention was to get a score with the gangster. Emraan plays the role of Shivam who searches for joy but finds pain and loneliness. But in the end, find the love of his life.
Those who can't fulfill their dream, fulfill others' dreams.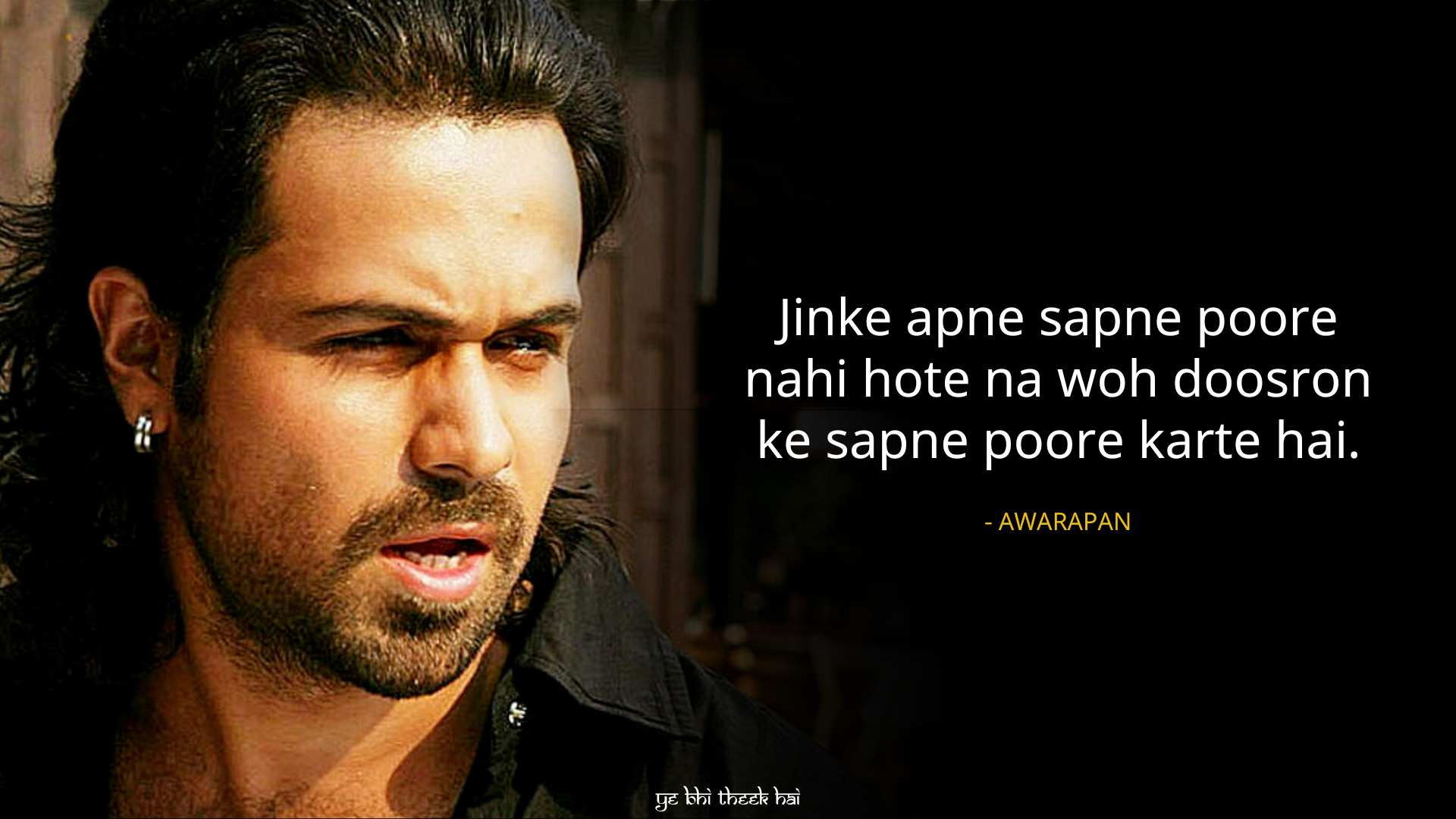 Seriously, Emraan gave justice to his role.
"A serious lover boy" 
Hit song in this movie "Tera Mera Rishta"
Oh, what a look of Kissing King Emraan Hashmi in The Dirty Picture, a strict director who believed in the story, a perfect script, and has a love-hate relationship with the actress.
So in filmy words, the real hero is Director and credits go to all the directors who make their fantastic films for the audience.
In this movie, the song is hit by its lyrics Ishq Sufiyana…
Guys, there are many more dialogues that are not expressible in one frame.
And don't forget to watch his movie " Mumbai Saga"